Partners For Madagascar

Thinking You've Got An Economic Crisis On Your Hand?
TRY LIVING ON ONLY $1,400 A YEAR!
Partners for Magdagascar (PFM) is devoted to working for and helping
the people of Madagascar reach economic self-determination and environmental awareness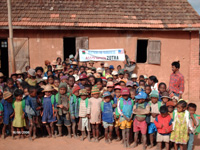 Developing Rural Schools
Helps tribal peoples remain in their homelands
Combats urban migration and poverty
Rescuing Infants and Children from dangerous tribal taboos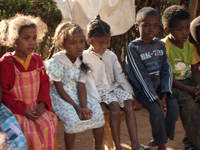 Tanjona Children and Youth Centers
Prevent teenage prostitution
Combat child trafficking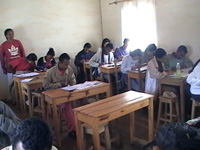 HECMMA University
Keeping the "Brain-Trust" inside a developing country through HECMMA Institute
-Madagascar's first accredited private university
PFM officers, board members, advisory council members, and national workers are strictly forbidden from political involvement in the name of Partners For Madagascar.
PFM complies fully with Malagasy government law and precepts and seeks government cooperation wherever this is appropriate.